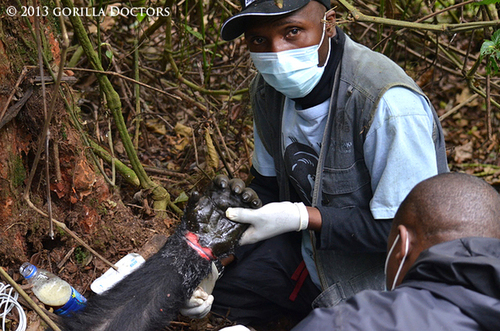 Male Grauer's gorilla released from a snare in an intervention by Gorilla Doctors in August 2013. …
Eric K. Noji, M.D.'s insight:
Gorilla Doctors completed the second successful snare intervention in 2013 for a Grauer's gorilla in Kahuzi Biega National Park's Chimanuka group over the weekend. Gorilla Doctors Head Field Veterinarian Dr. Eddy Kambale was notified by park rangers that a juvenile gorilla had become ensnared on Friday afternoon.

See on gorilladoctorsblog.org