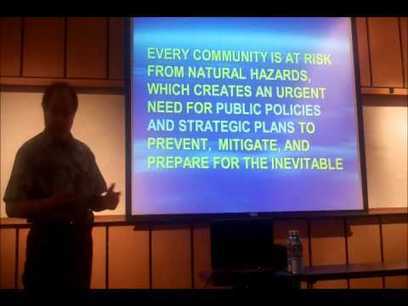 Health and Global Security: Challenges for Public Health Action
Remarks by Dr. Eric Noji
Eric K. Noji, M.D.'s insight:
Dr. Noji has had more than 25 years of experience working in thefields of global health, disaster relief, humanitarian assistance, reconstruction, emergency preparedness and crisis monitoring. Dr. Noji is the Former Director of International Emergency & Refugee Health Program at the Centers for Disease Control and Prevention (1988-2007).
This event was co-sponsored by Global Health Affairs, the Humanitarian Assistance program and the Sié Center for International Security and Diplomacy.
See on www.youtube.com