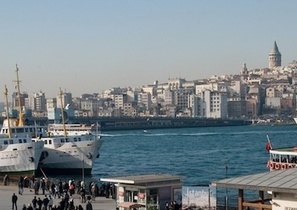 The joint Third World Conference on Humanitarian Studies(WCHS) and Third Istanbul Human Security Conferencewill be held 24-27 October 2013 in Istanbul. This is an exciting opportunity for PHAP members and colleagues to take part in a community-wide discussion on the topic of human security
Eric K. Noji, M.D.'s insight:
PHAP members and Secretariat staff participated in the last WCHS in June 2011, which was hosted by the Feinstein International Studies Center at Tufts University and brought together hundreds of practitioners, policy makers, and academics from leading government agencies, NGOs, and academic institutions It was an enriching experience, with myriad opportunities to discuss critical issues facing the humanitarian sector and to make new professional connections. We look forward to an equally valuable experience at the upcoming 2013 edition.
See on phap.org