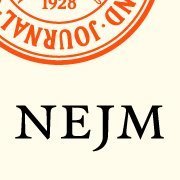 Perspective from The New England Journal of Medicine — Global Concerns Regarding Novel Influenza A (H7N9) Virus Infections
Eric K. Noji, M.D.'s insight:
The 2009 H1N1 pandemic taught us many lessons, including that a pandemic virus can emerge from an animal reservoir in an unexpected location and be spread rapidly through air travel. The focus on critically ill adults early in the pandemic led to elevated public concern about pandemic severity. Clear communication of key messages to the public and the clinical community is critical in implementing successful prevention and control activities. The detection of human H7N9 virus infections is yet another reminder that we must continue to prepare for the next influenza pandemic. The coming weeks will reveal whether the epidemiology reflects only a widespread zoonosis, whether an H7N9 pandemic is beginning, or something in between. The key is intensified surveillance for H7N9 virus in humans and animals to help answer important questions. We cannot rest our guard.
See on www.nejm.org